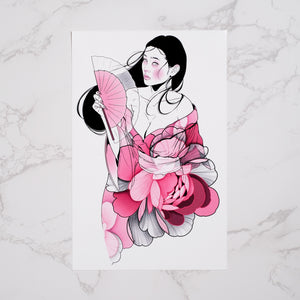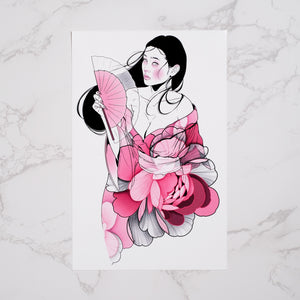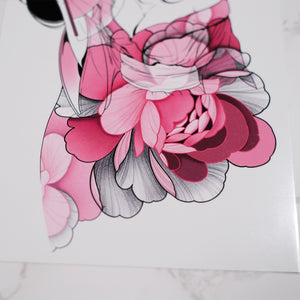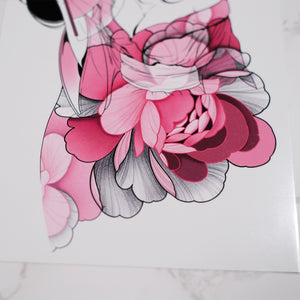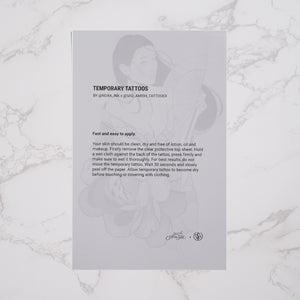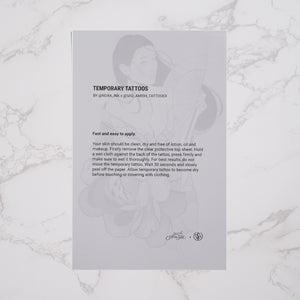 Geisha & Flowers - Temporary Tattoo -
Having a new tattoo just for now ♥

Size : 8,5 in X 5,5 in / 21,6 см Х 14 см
This temporary tattoo is an unique creation designed by the artists Nora ink & Sad Amish.
You can find the instructions about how to apply the temporary tattoo on the back of the temporary tattoo sheet.
Temporary tattoos last for about 1 to 2 weeks depending on several reasons.
If you'd like to keep it as long as possible here are some tips :
Be sure that the skin part is clean and perfectly dry before applying
Do not put lotion, oil or sunscreen on your temporary tattoo 
Do not rub it too much when you shower

Free Shipping within ths US